Writing a narrative essay allows you to delve into the realm of personal experiences, capturing moments and memories in a way that captivates readers and leaves a lasting impact. In this article, we will explore the essential steps to take when writing a narrative essay. From choosing a meaningful topic to creating a well-structured plot, we will unravel the art of storytelling through vivid descriptions, character development, and thoughtful reflections. By the end, you will have the tools and knowledge to embark on your own narrative journey, weaving words into a tapestry of emotions and experiences.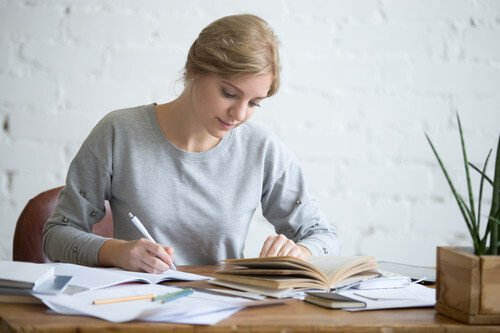 1. Choose a Topic:
Select a specific event, experience, or story that you want to write about. Consider something that has personal significance or emotional impact.
2. Plan and Outline:
Create a rough outline of your narrative, including the main events and the sequence in which they will occur. This will help you organize your thoughts and maintain a clear structure.
3. Introduce the Setting and Characters:
Start your narrative by introducing the setting and the characters involved. Describe the time, place, and any relevant background information.
4. Develop the Plot:
Build your narrative by developing the plot. Include a series of events that lead to a climax or turning point. Use descriptive language and sensory details to engage the reader and create a vivid experience.
5. Show, Don't Tell:
Instead of simply stating what happened, show the reader by using descriptive language, dialogue, and action. This helps bring the story to life and allows readers to connect with the characters and events.
6. Use Narrative Devices:
Incorporate narrative devices like foreshadowing, flashbacks, or symbolism to add depth and complexity to your storytelling. These devices can enhance the reader's understanding and engagement with the narrative.
7. Build Tension and Conflict:
Create tension and conflict to make your narrative more engaging. This can involve internal conflicts within the characters or external conflicts with other characters or the environment.
8. Provide a Resolution:
Conclude your narrative by providing a resolution or outcome to the story. Tie up loose ends and provide closure to the main events and conflicts.
9. Revise and Edit:
After completing the first draft, revise and edit your narrative. Check for grammar, punctuation, and spelling errors. Ensure that the narrative flows smoothly and that the events and details are coherent.
10. Seek Feedback:
Share your narrative with others and seek feedback. Consider their suggestions and make revisions accordingly.
Remember, the key to a compelling narrative is to engage the reader's emotions and imagination. Use descriptive language, create interesting characters, and build a well-structured plot to captivate your audience.